BSK MISSION & HISTORY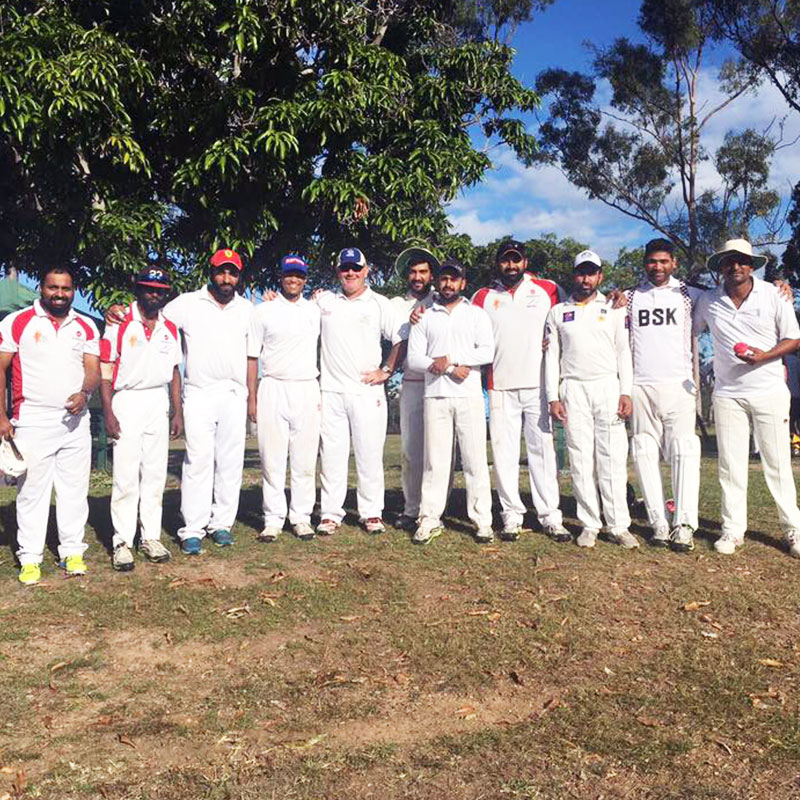 Brisbane Super Kings (BSK) is Brisbane's first and only multicultural cricket club that was established in 2012 aimed at providing a platform for nurturing the cricketing talent amongst the local community of subcontinent origin
Brisbane Super Kings (BSK) is a South Brisbane cricket club that was started with the aim of providing a friendly and supportive cricketing environment for Indian men. The name BSK is an inspiration from the success of Indian premier league's cricket team Chennai Super Kings (CSK). The club was always focused on upholding the spirit of cricket because, there's more to cricket than just winning.
BSK was inspired by the successful Indian premier league's cricket team Chennai Super Kings (CSK). Just how CSK won the hearts of millions of crickets lovers, BSK is on the same track to create a cult of among locals in Brisbane. BSK welcomes anyone who has love for the game irrespective of age, race, and competency.
Soon BSK became the talk of the town, particularly among the Indian community in Brisbane, because of the warm welcome to anyone with love of cricket with no barriers to age, ability or background. Today, BSK has four cricket teams, sixty young cricketers and amazing training facilities.
PATH FORWARD
To bring about communities together and hold multicultural sports events.
Brisbane Super Kings (BSK) is Brisbane's first and only multicultural cricket club that was established in 2012 aimed at providing a platform for nurturing the cricketing talent amongst the local community of subcontinent origin. Ever since its inception, BSK has become the household name for cricket among the wider community in Brisbane and always strived to bring the people from different backgrounds together for one common interest, which is cricket.
Over the 5 years in operation, BSK has secured itself a spot in the Australian cricketing calendar every year with its annual tournament that brings a rainbow of teams across Brisbane.  The 5th Annual cricket tournament held in 2017 proved to be a success and demonstrated its evolution from previous years.  The tournament consisted of 16 teams from multicultural communities; also as expected the tournament was well received by the locals, community members, leaders and government bodies.
Following the success of BSK's tournaments, BSK president, Mr.Sathish Rajendran has been appointed as "Sports for All Community Ambassador" by Cricket Australia and Queensland Cricket. In this role Sathish's primary responsibilities will be to organize multicultural Cricket sporting events in Queensland along with Qld Cricket and CA. Additionally, Sathish will assist with improving community cohesion and understanding cricket culture and heritage of the many communities actively involved in playing cricket.